NYC Hostels vs. NYC Hotels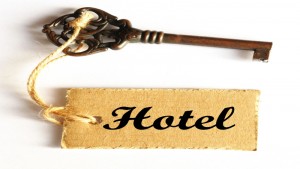 For those planning a trip to New York City, accommodations can be one of the most costly aspects. NYC hostels can offer travellers an inexpensive way to stay in the city and still be able to visit all the tourist destinations, and other experiences, that a traveller wants. Many travellers, however, are unsure about staying in an NYC hostel. There is a lot of misinformation about the nature of NYC hostels, and many people are simply unaware of the difference between a hostel and a hotel. Here is a quick comparison, to help you decide whether or not an NYC hostel is right for you.
Cost and Accommodation Experience
Hostels are obviously less expensive than hotels, and tend to offer just as many, if not more, amenities. Hostels are usually available on a per night or per week basis, and can offer travelers additional opportunities to save money. Some have a full kitchen available to guests, reducing the need for expensive meals out, and many also have social areas, so there is little need to go out to a bar or restaurant in order to socialize. They also offer amenities such as WiFi and daily housekeeping either for free or for a reduced rate. The sleeping arrangements are often referred to as "dormitory style", meaning that there are many beds in the same room. While each traveller obviously receives his or her own bed, the rooms tend to be huge, containing many, many travellers. In reputable hostels, these rooms are reserved for sleeping only and any kind of chatter, conversation, or other activity that would interfere with sleep is reserved for other common areas.
Hotels tend to be quite costly, some running hundreds of dollars per night. One perk is that the traveller does get his or her own private room, and a private washroom. There are fewer common areas in hotels, and travellers will often only see other guests in the dining area, if that particular hotel has one. In some cases, hotels will also offer a complimentary breakfast, which is something hostels don't tend to do. Amenities such as WiFi and housekeeping often come at an increased cost. WiFi especially tends to be quite costly, and less than reliable.
Socialization and Location
As mentioned, hostels feature dormitory-style sleeping arrangements and provide a ton of opportunity for travellers to get to know one another. There are usually a few common areas available, and a shared kitchen. In addition, many NYC hostels offer guided tours or other group outings, giving travellers even more opportunity to socialize with one another and make lasting friendships. NYC hostels also tend to be located in trendy neighborhoods, giving travellers a chance to get to know one another while venturing to tourist spots, or by visiting the local shops, restaurants and other areas.
Hotels do not offer the same type of interaction with fellow guests. In fact, in many hotels, the only time a traveller will see another guest is in the elevator, or at breakfast if the hotel happens to offer one. Socialization is usually not encouraged, and due to the close proximity of the hotel to many tourist attractions, socialization tends not to occur when venturing out.
For more information about NYC hostels, contact Q4 Hotel at http://www.q4hotel.com.