The Advantages Of Asheville Cottages Over Hotels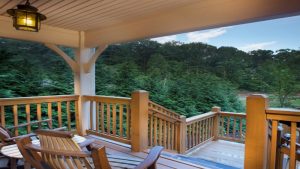 If you've ever wanted to experience the beauty and serenity of North Carolina, you're going to need more than just one day. While you're likely to find campgrounds and other unique options, Asheville cottages can be more pleasant than a hotel room. While they may seem similar, it is important that you understand the differences so that you can make a more informed decision.
Inexpensive
Some hotels can range from highly priced to outrageous. Hotel owners know that most people only look at them and similar competitors, so they think they can have higher prices and people will pay. In most cases, that's true, so you're effectively paying more no matter where you stay. Asheville cottages, on the other hand, can be less expensive and may offer more amenities, privacy, and the ability to cook your own meals.
Different Experience
Most people go away for the weekend or a vacation to unwind and relax from their hectic lives. However, most hotels are still full of the hustle and bustle, with large crowds of people and long elevator rides that never seem to end. With a cottage, you're in a more secluded area and get away from all that, truly allowing yourself to relax. Likewise, you're closer to nature, which allows you to go bike riding, walk, hike and do other activities.
Still The Best Amenities (And More)
While most people's first thought is a pool when vacationing, there are so many other amenities to consider. You can still watch TV in Asheville cottages when you're not out exploring the sights, but you'll also get a more personalized experience.
Kitchens will be fully stocked (sans food), so you've got tea kettles, coffee pots, plates, silverware, cookware, and everything else required to make meals. You'll also have access to hot tubs, grills, and other amenities you're used to having.