What To Pack For Your Gatlinburg Vacation Rental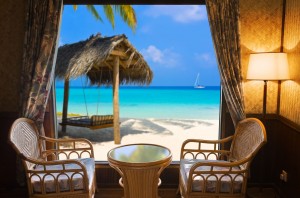 One of the hardest things to do when you are going on a vacation is pack your bags. Most people are often plagued with questions and doubts as to what they should bring and often end up over packing and bringing a lot of things they really didn't need. Here are some helpful tips about what you should remember to bring to your Gatlinburg vacation rental.
What You Should Pack
While it is always best to have a few things on hand that you might need while you are on the road and on vacation you don't want to over burden yourself with too many things.
If you are driving to your Gatlinburg vacation rental these are some important things to remember;
Your GPS and a charger so you don't get lost along the way
Headphones for little ones who might need to be kept occupied
Sunglasses to protect the eyes from the harmful rays of the sun
Snacks to eat while you are on the road
Books, toys, games and other entertainment for all the passengers
Paper towels or wet wipes to keep everyone clean
Don't forget to pack these important things in your suitcase before you leave;
A good pair of walking shoes
Weather appropriate attire. Check a weather app to get a better idea of what type of weather to expect
A light jacket just in case the weather turns cold
Personal toiletries including sunscreen for the whole family
In addition to these items there are also a few extra things that it would be a good idea to bring;
Your camera so you can get lots of great pictures of your vacation
Your tablet, laptop or another electronic device that you may want when you are relaxing in your room. Make sure you bring the cords to plug everything in too.
Something to eat for breakfast the next day. This is especially important if you will be arriving at your Gatlinburg vacation rental in the evening and don't want to have to run out to the store for groceries.
Once you are all packed and settled in to your rental you will be able to take some time exploring all that Gatlinburg has to offer you such as Dollywood, Ober Gatlinburg, the Dixie Stampede and Ripley's Aquarium. Be sure to get a good map of the area so that you know where you are going. The Trolley Map is one that gives you the locations of all the trolley stops in the city.